Hey Curlfriends! I have listened to many of you over the past few weeks. Many of you are experiencing stagnant hair blues. Trust me, I've been there. My hair have reached a plateau numerous times since my first big chop. The one thing that has saved my hair is establishing a REALISTIC and consistent routine for my hair.
A routine is detrimental to the growth of your hair, because you are "training" your hair to be healthy. We all wish we could not deal with our hair everyday and it will be beautiful and healthy. Unfortunately, basic physics won't allow it.
Our hair is a part of our bodies. If we do not nurture it, it will break down. I can recall when I had a perm as a little girl, my mom gave me the freedom to comb my hair. Back then I didn't have YouTube and my sister was away at college. I literally spent hours in the mirror trying to figure it out. I would always wind up slicking it back into a lop-sided, greasy ponytail with more flyaways than hair that was actually in the ponytail.
I did it for so long that my edges started receding and the center of my hair began breaking.  I had shoulder blade length hair with a center of no more than three inches. I had to do something. My mom had no choice but to take over. She created a schedule for me that worked. Within six months my hair was healthy again. My routine became second nature to me.
Over the years my routine has changed depending on my environment or condition of my hair. Below is the basic schedule that I follow.
Sunday
Wash Day! This is the day when I put aside a few hours to pay attention to my hair. I refer to it as reset day. I tend to use the same products often, however I was introduced to a new natural hair care line that is amazing from Marlene's Natural Beauty Secrets. It really cuts my wash day in half. There are no harsh chemicals and it intensely moisturizes my hair. I start off with their 2 in 1 Almond Shampoo Moisturizer & Detangler. Then I deep condition my hair with their 2 in 1 Cinnamon Hair Mask Moisturizer & Detangler, which is my favorite.
After I have steamed the conditioner into my hair, I wash it out and detangle. When I detangle, I moisturize and twist or braid as I go. I like to use a heavy moisturizer like their Moisturizing Detangler. Along with the moisturizer, I would use a styling creme to seal in the moisture such as their Hair Creme.  When I am finished I put a scarf on until the next day.
Monday, Tuesday, Thursday, & Friday
Massage Days. I can take down my twists or style my hair. I would mist a curl refresher and oil my scalp. I tend to use little manipulation to my tresses. I don't have a preference of curl refresher, however, I am using Proclaim Jamaican Black Castor Oil Curl Refresher Spray. For a good oil, I like to use The Mane Choice Hair Growth Oil, but any oil would do as long as it is light. At night, I would pineapple my hair to protect the curls.
Wednesday
This is the day that I cowash my hair if it isn't in a protective style. You can literally use any conditioner, especially ones made with African Black Soap. It leaves your hair freakishly clean! My go to for co-wash day is 2 in 1 Almond Conditioner Moisturizer & Detangler. I also like to add a little bit of peppermint oil for freshness.
Saturday
Technically my rest day. I am preparing my hair for wash day. I'm taking down my protective style and pre-pooing from the day before. A good pre poo that I absolutely love is Naturall Club Avocado Mask. (If you use this link you get a 30% discount, not sponsored.) I put my hair in two braids and go about my Saturday errands.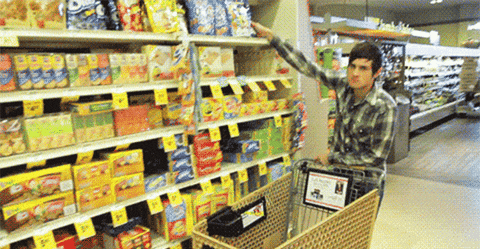 That's my schedule that I live by. Plug in what ever products work for you. Here are a few tips that I live by for ultimate growth.
Every night I massage my scalp with a little bit of oil.
I always spritz my hair with water prior to maneuvering.
I always tie my hair down when I am at home.
I trim my hair at least twice a year.
Moisturize hair as needed.
Keep scalp clean.
I know this is a bit controversial, but I tend to use grease from time to time when my hair is parched.
I hope this is helpful to all of my CurlFriends. This really helped me out on my journey. My hair no longer snaps off and it is easier to maneuver.
Don't forget to leave a comment down below and tell me what are some of your favorite products to use.
Remember to Dream big. Take chances. And never stop learning.
We Are CurlyBae.
Besos
CurlyBae