Hey Curlfriends!
I apologize for the long hiatus, but it was worth the wait! I am back and more frequent! Expect blogs every Wednesday. While I was away, it was not in vain! I have been experimenting!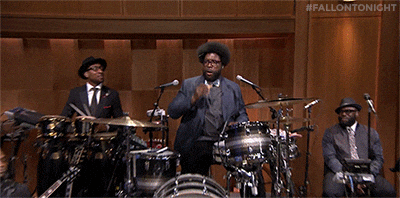 Yes, I've been wearing wigs for a month! I'd like to explain why I made this decision, even after saying I wouldn't.
Because I wanted to honor my #waistlengthgoals challenge, one of the first things that I wanted to eliminate was TIGHT protective styling. On the avoid list, I did mention wigs.
After a few weeks in, after the second "big chop", my hair was not cooperating like it should as it was a blunt cut. There was not much to do. I was always busy. So I had to stop and think.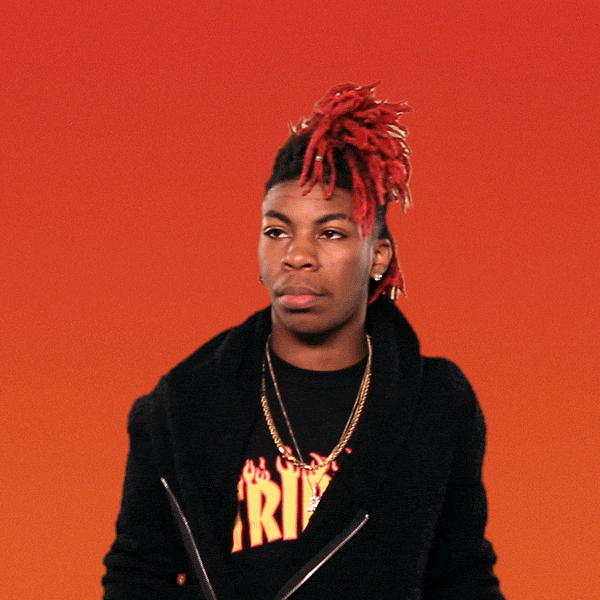 How the hell did I make it in my first go around? Then I remembered! I consistently wore wigs. It was increasingly becoming more difficult to keep up with my own terms for my waist length goals.
I took a torturous trip to the beauty store. It usually is for me when I am looking at weaves and wigs because it seems foreign to me. I walked in the store and I asked where the wigs were. The man at the register pointed to the back and said, "go down that isle." …Okaaayyyyyy. When I got there, I saw a wall full of wigs. It must have been over a hundred. They varied in price from $20 to $450. I began to feel overwhelmed.
I spotted  a girl behind the counter with extremely fried hair. As I approached her, I could tell she did not what to help me as slowly peeled herself off of the counter as if I interrupted her. She had a very uninterested and also aggressive tone as she questioned if I needed help. I told her yes. I explained that I was very confused and looking for a wig. I asked her to explain the difference between a full wig, a lace wig, synthetic, a popular wig?
She huffed, "I don't know, come get me when you need to try on a wig." Taken aback, I stood there frustrated and confused. I looked to my left as a saw a long line of women forming. They were anxious to be helped as well. I thought to myself, I'd be damned before I get caught in the back of this line.
As she turned her back to me, I quickly yelled out that I was ready and pointed out 4 wigs that I wanted to try on. She only gave me two as it was "policy" that she did not explain before. She gave me a wig cap and pointed to the mirror as she flung the mannequin heads with the wigs on the counter. I guess this is normal in the beauty stores,but I didn't have time.
I carefully tried on each wig and I finally found my favorite wig. It came up to $29.99!
It was called Sensationnel Stocking Cap Quality Custom Lace Wig – PERM ROMANCE It was pretty. It looked natural and it was cheap! It was also synthetic, so I didn't expect it to last long. I went to my favorite weavologist @bookw/brz. She braided my hair down. She cut the lace and she also plucked and used concealer to make it look realistic. I loved the results. 
I loved it. After 2 weeks I noticed it got a little ratty. I tried to purchase another one just like it, however, it was sold out. I wound up getting another wig that was worse quality.  Then I went back to and found a cute long bob wig. for $30. 
I honestly forgot how much easier life had gotten with a wig. I became dependent and lazy. All I did was deep condition my hair on wash days and keep my scalp moisturized with Jamaican black castor oil. This helps stimulate your follicles for maximum growth.
I also noticed that my confidence levels boosted a little bit more, due to not having to worry about excessive frizz or weird displacement with my 4c hair. I  just need to make sure my wig didn't slide back when I wasn't looking. (which happened a few times.)
My new found confidence and and beauty routine had me considering to take the next step to perm my hair again. It had me questioning whether I was beautiful or not.
I began getting asked out on dates more frequently, which had me thinking, do I look ugly with my natural hair? Then I had to snap myself out of it. "Girl, you can't be for everybody. Be yourself and the right people will love you."
Why is it that straight hair is more desirable? I found myself questioning myself often. I felt myself almost wanting to conform to society. I'm glad that wigs are an alternative option without the excess damage.
I was swiftly reminded of the disadvantages of wearing wigs:
Breakage: The combs pulled at my hairline creating a shiny bald spot in the front and pulled on hair in the back.

Quick Fix.: Brush the hairs forward.
Don't include all hair in the braids to have some wiggle room.
Use bobby pins to avoid excessive tension.

I got MAD HEADACHES! It felt like the circulation to my head was being cut off.

Take it off at night and at home.
Do not wear for long periods at a time.
Do not braid tight.

I set an unrealistic expectation.

I got more attention and compliments.
Which in turn, when people saw me with my natural hair, they are disappointed.

It can be addicting.

Wigs can be expensive over time.
You can neglect your own hair care at times.
There were also advantages:
A quick go to hair do for an unexpected event.
THE GLOW UP IS REAL!
It 's great for a bad hair day.
Ultimate chameleon. You can switch up your look often without excessive damage.
Less manipulation to the hair, making your hair perfect the perfect environment for growth. Just remember to let it breathe.
Remember to be careful when using glue. I prefer not to do to risks of loss of edges and chemical reaction.
All in all, no matter how much I switch it up. I would not trade my curls for anything. I have decided to still use wigs, while still up-keeping my hair. I hope to see plenty of progress with my hair as I have seen at least an inch of growth in the past month.
Let me know your thoughts! Do you wear wigs too? What is your favorite brand/ style? Post pics on Instagram of your favorite style and use the hashtag #curlybaeinspired.
Also, check out my video on how I styled my wig!
I love you guys so much. Thanks for being patient with me and remember…
Dream Big
Take Chances
Never Stop Learning
We Are CurlyBae
Besos
CurlyBae
.