I recall sending out my final texts to all of my loved ones prior to making this trip to Haiti. I was super excited. I must have packed and unpacked a million times. Thinking of all the amazing food that I will eat. All the great places I would see! The great people I would meet. "It was discerning when I got replies back such as, "HAITI! WHYYYY?"
Uhm??? Why not? Before, I would have let that scare me away from venturing another country.
I was freaking out if I had the right clothes, if I had enough bug spray. If I had the right shoes. I started packing a month before the trip.
I have NEVER in my life thought about visiting Haiti. With the stigma people placed on Haiti, I was a bit apprehensive. But living in America, I have had the pleasure of actually having conversations with Haitians, and regardless of the living conditions, they beam with pride talking about their island.
I thought to myself, how can I judge an entire country, without ever actually being there, let alone have a conversation with a Haitian.
Even before hitting the plane, I noticed a trend in the Haitians that I have met. They are caring, loving, and uphold strong values. They work together, love to help others, and have love for ALL people regardless of their background.
Eveline, the coordinator, was so sweet. She went out of her way to give us gifts for our trip. We all got journals which came in handy for me. They all had a personalized message and pages of inspiration and pictures. It was so thoughtful and cute!
June 15, 2017: The Commute
I've learned, when there is a will there is a way. When we got to Ft. Lauderdale, we had many bags filled with donations. Because the bags were overweight, we may have had to leave some bags behind. With only 20 minutes to be checked in, we had to figure it out.
As we panicked, Natalie and Eveline were a little too calm. Natalie said, we can figure it out and at least try. We threw the heavy donations in the trash and stuffed our carry ons as much as possible. Luckily, we were able to get through with 2/3 of the donations and our flight was delayed so it bought us some more time.
It was a long day! We left our homes at 11pm. Then we drove to Fort. Lauderdale, got there at 3:30. We made it to Port-au-Prince at about 7ish. We didn't make it to the hotel in La Gonave until about 3pm. We haven't been to sleep since the day before the trip because we all had to go to work. We were all beat, but our day had just begun.
So let's rewind a bit, now that I gave you the jist.
We finally got on the plane, and of course, I got my window seat and I was knocked out! When I woke up we were just about to land. Then I heard a loud cheer! Clapping, rooting, laughter, happiness. WHAT?
They were celebrating life! They acknowledged the pilot for getting us safely to Haiti. To show their appreciation EVERYONE clapped and cheered as we landed. Even being on the plane was a party in itself.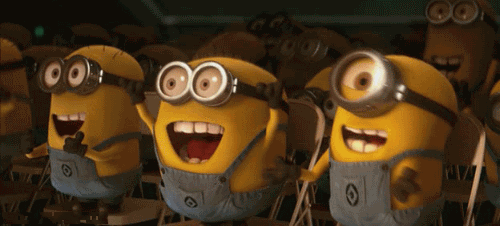 Once we landed in Port- au- Prince, we met with Marven, Donald and Mr. Lucus (Eveline's dad.) We put our luggage in the kanté (bus).  
We got comfy, it was a long ride to the dock where we had to catch the boat. Immediately I noticed that Haiti had many untouched roads, really good drivers, and raw beauty!
MOUNTAINS EVERYWHERE! COLORFUL HOUSES! BEAUTIFUL, RICH LANDSCAPES! My jaw dropped!
Haiti is rich in soil. All of their plants are rich in color and fragrance. Unlike anything I have ever seen!
After our three hour drive, we finally made it to the dock. This was another hour ride on a speed boat! This was my first time ever being on one. It was hard to fight off the motion sickness, but the view was too breathtaking to miss out. I certainly, sucked it up in fear of missing out!
We finally made it to this rustic hotel. Old school flavor. I thought to myself, WOW, I bet this is what St. Kitts looked like for my mom when she was growing up. I felt as though I took a ride in a time machine.
We were able to eat lunch and take a 15 minute nap before heading out to our first mission. I finally got to my room that I shared with Amanda. I wanted to hurry and take a bath so that I could sleep.
First thing I realized… NO HOT WATER!!!! WHAT? This is a common thing in Haiti. This helped me learn to conserve water and take shorter baths. I immediately missed home. In my mind, I just expected at least warm water. To Haitians, warm water is not missed because it is not normal to have.
Now, I somehow managed to shower without getting hyperthermia and I was pooped! I wound up oversleeping and missed the kanté to the church. Amanda, Sandra, and I were left behind. We were offered a ride by the hotel staff, but not a ride I expected.
I got my first experience on a 4 wheeler to the church! I was low-key happy that we missed it! Because….
That happened. I feel like I was in a scene of a movie.
Later I learned that 4 wheelers, mopeds, and other motor bikes were used as a form of taxi. I thought that was pretty clever. If you needed some extra cash, you don't need an uber app. You just need your bike and a licenses! Pretty dope!
We finally got to the church for the award ceremony. The ceremony is something that Pathway to Hope put together to honor 10 schools that had exceptional students and honor the teachers & principals as well.
I thought it was pretty cool. The kids felt accomplished and teachers and principals felt appreciated! We help build morale in a place where these ceremonies are rare! It felt amazing.
It urged them to want to do better. It was really cool because even 2 days later, the students were still wearing their medals! They were so proud. I felt a little tug on my heart. I thought to myself, "mehn, I did this. We did this." In America, we tend to take simple things like this for granted and here are these students and staff overly joyed for the simple recognition.
We came back and ended the evening with some reflection and an amazing meal. MY FIRST HAITIAN DINNER! I was too psyched…and hungry! It was a great feeling. I also had my first Haitian rum. Just a shot, for the culture. 😉
Twas a great day. I slept so hard.
I learned a few things that day:
I am able to adapt to uncomfortable situations for the sake of necessity.
I can appreciate a gift of thought over a gift of great expense.
I've learned to not prejudge a person or a place due to what others may perceive, especially if they've never visited themselves.
Do not take pictures of the natives. I learned the hard way. Then I put myselves in their shoes, how would I feel if someone came to St.Thomas and took pictures of me. It's not that I have never seen Haitian people. I was admiring the beauty of the culture, but I could understand why they felt that way. Many people come to that island in hopes to "exploit" the poor living conditions. Yes. There is some poverty, but Haitians are rich in more ways than money. They are resourceful, have natural beauty, a sense of community and values. They know the true meaning of life. Something that many would never understand because the race for fame and riches is in the way.
On this trip, I broke many misconceptions of the island. I've become more respectful to other cultures. There I was, drunk with a sense of entitlement that I've never earned. I came to  this country and was welcomed with open arms.
This was only the beginning. Stay tuned for the rest of the trip! And remember….
DREAM BIG. TAKE CHANCES. AND NEVER STOP LEARNING.
We are CurlyBae
Besos,
CurlyBae