Featured image: Photo Cred: Efex Photography.
Hey CurlFriends!
This week's CurlyBae Crush of the week is tiny, but one fierce powerhouse! She is a woman who is driven by the love of art and is now preparing to dominate the art world by storm. Everyone welcome Khelsea Al-Arefi.
She is undeniably gorgeous and resourceful, which is a huge plus in her industry, wait for it…. FASHION!
In a cut-throat field, Khelsea effortlessly proves that she is more than competent to own the fashion world.
She enjoys the challenges of the industry in hopes that one day she would have established her very own clothing line!
Khelsea is strong willed. She hones a high self-perception and she has already claimed her success. Everything that she dreams of has been written in her cards due to her commitment to work hard at the Fashion Institute of Technology in Manhattan!
She prides herself in being a great designer by letting her creations speak for her. You would be surprised by the pieces that she have conjured in her sketchbook and brought to life!
The most beautiful trait about her is she's extremely self aware of her strengths and her shortcomings. She is highly compassionate, while maintaining healthy boundaries for herself. To successfully achieve this balance at a young age is a talent in itself!
Drawing has always been a hobby and she slowly began to develop an eye that creates articles worthy of NEW YORK FASHION WEEK! With so many projects on her plate, it's a wonder how she is able to maintain such beautiful curls.
She credits the health of her hair to careful manipulation. She only detangles her hair in the shower after a hot oil treatment and moisturizes with Shea Moisture products. For her hair type, it leaves minimal build up, which allows her hair to maintain it's lust worthy shine!
To describe Khelsea in three words is difficult. She is a creative, yes, but she has much more layers to discover. With each conversation, there is a new chapter waiting to be read, like a never ending book.
Khelsea plans to eventually own a modern/ sleek home in the lofty hills on the Northside of her tropical hometown of St. Thomas. With her vision, I see this happening sooner than later!
She draws inspiration from the likes of Rihanna and other fashion designers, however, her biggest source of creativity is within herself. Because she draws everyday, she has made her hobby a discipline which manifests in itself.
This creative bombshell works diligently to avoid being a basic designer. She doesn't want to be the average person creating basic pieces, such as logo crop tops and glittery dresses.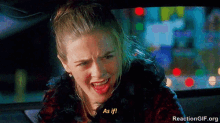 Take a look at some of her chic pieces!
Some tips that I picked up from Khelsea are:
Give yourself enough time to take time!
Practice your craft everyday!
Do not let competition and challenges detour you from your ultimate goal.
Always know where you are going. Plan! Plan! Plan!
Khelsea's next fashion show will be held September 9th for #NYFW make sure you stay tuned as she sets the runway ablaze!
Let's learn a little from Khelsea!
Be Determined!
Be a Visualizer!
Never stop perfecting your craft!
We are CurlyBae!
Besos,
CurlyBae