Hey Curlfriends,
This week's beauty is the inspiration of all inspirations! She is the most lovable overachiever I have ever met. Ruthie Thomas!
This fresh faced beauty has defied the hands of time. It must be the effects of breaking free and pursuing her dreams. She created a service that catapults any brand to newer heights.
Birds of Paradise is a PR firm that was created to help promote talent from the Caribbean. Ruthie noticed there was a lack of exposure for many businesses and brands that were founded by people from the Caribbean. Her dream is change the stigma of what it means to be Caribbean around the world.  She has successfully targeted and highlighted Caribbean entrepreneurs. Her ultimate goal is to ensure that the Caribbean culture is not forgotten and overlooked. Although already diverse, she has already began to expand throughout the nation!
In America, it is easy to be lost in the sea of diversity. Ruthie has proactively taken the role to ensure that she helps each client stand out.
Outside of being an intensely, devoted entrepreneur, Ruthie enjoys the precious things in life. She has recently moved to L.A. and is enjoying time with friends, hiking and exploring her new environment. 
Over the years away from the Caribbean, she has truly learned the power and beauty of diversity. She has found her calling and is basking in all of her success.
Her number one staple is: an island girl! There is no other friend like a Caribbean woman! Building trusting and unbreakable relationships have helped mold her last ten years. She speaks highly of her friends including former CCOW (CurlyBae Crush of the Week), Jessica MacDonna, a Caribbean restaurateur. Which goes to show successful women can be supportive of one another and play nice!
Well… Sometimes. Lol. (It's all in the name of sisterly love.)
Ruthie is known for her signature style which is playful, fun and sophisticated. She exudes confidence and rocks killer hair! She maintains her lengthy locks by moisturizing heavily, which I am sure that is a naturalistas biggest issue, keeping up with a moisturizing routine. As a naturalista, we can all lament on how hard it is to maintain a proper natural hair schedule. 
She dedicates her Sundays to wash day with deep conditioner, diligently finger detangle and moisturizes her hair. Once it is air dried, she puts on the infamous satin bonnet!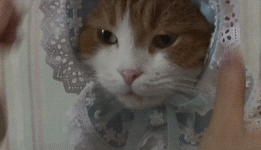 Yes fellas, it is a must!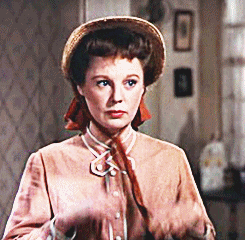 Loyalty is extremely important to her so she finds her support system through her friends and family. In the life of a Public Relations Specialist, entrepreneur, and naturalista, life can get hectic. She finds inner peace in her faith and relationship with God.
Although she claims she is terrified of change, she is adapting pretty well! From the day she turned in her resignation letter to now, there is no slowing down for Ruthie! She embodies everything I have envisioned for CurlyBae. As she looks up to the likes of screenwriter and director Ava DuVernay, I look up to her and hope to follow her footsteps in the P.R. world one day. (Needless to say, she is an amazing writer.)
Everything from the way she handles her social media to her insatiable appetite for knowledge, she has gained an air of professionalism which helps her gain respect among her colleagues, business partners, and future clients.
No more is she dreaming of that cookie cutter life as being a journalist or a television host. She no longer works for "corporate America." She is now kicking butt and taking names and putting the fate of her future in her own hands. As luxurious as it sounds, it is pretty hard work. It takes a diligent and determined person to take on such a work load.
Ruthie lives by the mantra, Don't ignore you inner voice! Step out in faith.
Be like Ruthie.
Be Focused.
Be optimistic.
Take chances.
We are CurlyBae.
P.S. Make sure you check out her website here.
Besos,
CurlyBae