Hey Curlfriends! This well deserved CurlyBae Crush of the week has been well over due!
He (yes, HE!) is the first male CurlyBae Crush, and for good reason. B. Royal, also known as, Brandon Varlack (B.V.) has surprised us all with his clandestine entry on the popular NBC show,The Voice!
Brandon, a Virgin Island hearthrob, decided to follow his dreams and successfully gained a spot on Gwen Stefani's team! His hashtag, #teambrandonroyal is sending social media platforms in a frenzy! The entire district is rooting for him as he boldly accepts his new role as V.I. Ambassador.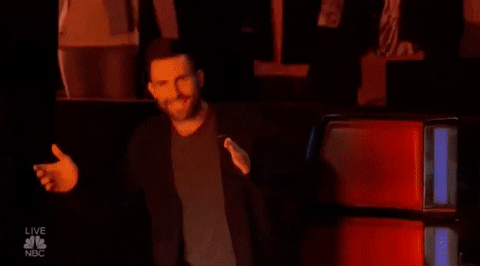 He is notably known as a family man, and his life decisions tend to reflect that. He thrives in life while making his family proud by attaining his Bachelor's of Arts degree in business administration from the University of the Virgin Islands to the moment he spun TWO SEATS on The Voice!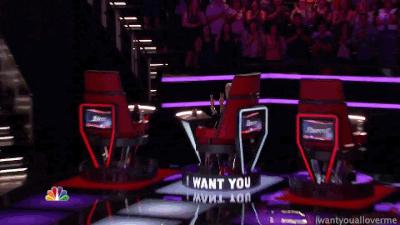 He still gushes when he recalls the look on his parents face when he jumped that hurdle.
 Not only is Brandon talented, but he also is an everyday superhero as a community firefighter! Which comes to no surprise as he is known to have a heart of gold and a humble, loving spirit.
This R&B crooner finds confidence and inner peace in God, the love of music, and his Caribbean culture. His traditional values and intense passion for his dreams helped him get this far in the competition. Embracing his roots helped him to stand out among thousands of people who auditioned.  He credits his father who has molded him to be a superstar who never forgets what he stands for.
Brandon also looks up to the likes of Micheal Jackson, Stevie Wonder, John Legend, Rico Love and The Dream. They helped him keep his eyes on the prize and when it comes to talent, he definitely foots the bill.
"Always put God first in everything you do and remain positive and focused. You have to want your goals as bad as you want to breathe", says Brandon. With this attitude, Brandon has yet again captured the hearts of many as he graced the stage.
Make sure you stay tuned every Monday night as he will appear on The Voice and fight for the title of the next winner!
Check out his blind auditions below!
You may also purchase his rendition of Master Jammin' by Stevie Wonder on iTunes.
I can't express enough how proud I am to be a Virgin Islander and watching him reach for the moon. He is a weekly reminder that we should always follow our heart.
Be Humble.
Be persistent.
Be Driven.
We Are CurlyBae.
Besos,
CurlyBae
Photo cred for featured image: Trademarkz Photography by Everton Walters