Hey CurlFriends,
Now I know roses are beautiful to look at and smell ah-mazing.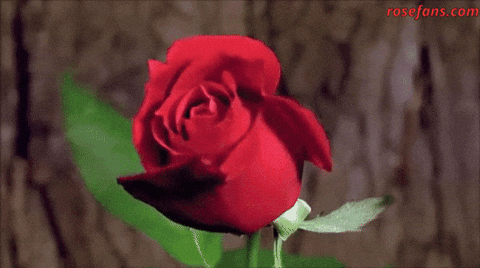 But just like all of us, roses are more than just decoration! It is actually good for you!
I discovered this new revelation when I went to Sephora for my free birthday gift and they gave me this face mask. "Ugh!" I said. What a boring gift! It sat in my cabinet for months. I Months until I noticed my face started acting up again…
I finally pulled out this little face mask out as my last resort. I applied it to my face, and let it sit. It didn't feel any differently that putting on a face serum. In my head I said, this is stupid! Until I washed it off!
My skin was glowing! I didn't even want to put on moisturizer. Instead I upped the ante and sprayed on some rose water. HOLY CRAP! My pores were tighter, my skin was brighter, it felt so smooth. My inflamed skin had calmed down by 50 percent! YES! I HAVE FOUND MY HOLY GRAIL! Fresh Rose Face Mask!
It was like angels from the heavens came down and blessed my face. I had to look up this product! I needed more! So when I googled the benefits of rose products, (oil, water, masks, etc.) here is what I found!
Benefits of roses on your skin:
Decreases excess oil
Balances skin's pH levels
Reduce redness of skin
Gets rid of skin issues like acne, eczema, dermatitis, etc.
Tightens pores
Moisturizing
Refreshes skin
The list goes on. Did you know you can also eat rose petals? But it ain't that deep, B!
So I went to Sephora to purchase it because my sample was out. Guess what? $64 dollars!!! For 3.5 FL OUNCES! Aight cool, let me just go ahead and sell some blood and maybe a kidney to get this small jar. I'm kidding. It's not that bad, but I'm on a budget! Lucky for me and you guys I found a hack!
I found out how to make a mask and rose water on the low!
DIY ROSE WATER
Items needed:
6 rose petals
hot water
spray bottle
DIY ROSE MASK
Items needed:
Dried rose petals
Fresh rose petals
Orange peel powder
Honey
Rose water
Jar
I have included a YouTube video to see how I made this!
Thank you guys so much for visiting me again! If you try this share your results!
Besos,
CurlyBae