I swear I can gush about this beauty all day and still would have not said enough!
I can honestly say I don't recall the first time I met Nyomi. From the first second I saw her, to our last conversation, she has consistently proven the old saying true: "The first impression is a lasting impression." Never have I met a woman so poised and eloquent.
She prides herself in being an analytical thinker which helped her to land a lucrative career. Nyomi grew up in a small hometown; however, she stands out in crowds of many. She could never take a bad picture. Her bright, beautiful smile could be spotted miles away. Even when she is irritated, she is still  manages to"smize!" Now that is a talent.
Nyomi found her most empowering moment, when she decided to break free of her structured and stable life to move to a BRAND NEW BIG CITY where nothing will be the same! Coming from a small island, that is a pretty big step. With the support of her loving boyfriend, Kasheem (a well-known DJ) and adorable dog, Klaire, her decision propelled her career to new heights. With a new life, a new career, and a new fearless attitude, Nyomi bodies the term "JUST DO IT!"
One thing I admire about Nyomi is the way she disciplines her social media usage and her undying love for her friends. She never speaks ill on anyone, she carries an air of sophistication, and is always well put together. Her key to killer confidence is to unplug from social media! WHY HAVEN'T WE ALL THOUGHT OF THIS?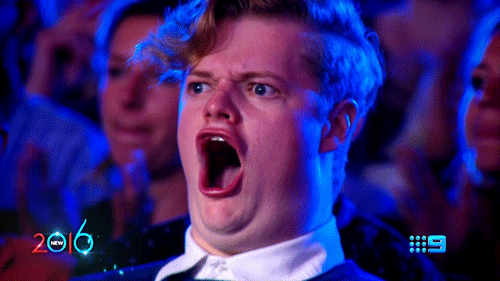 Social media, as we all know, has subconsciously been the culprit of all of our self-doubt. We tend to compare ourselves to the façade that is portrayed on social media. Let's face it, we have all been victimized of social media's attack on our psyche and self-perception. Her lack of presence on social media is always felt. Mostly because she has an eye for all that is beautiful and captures it well in her photos.
She is a classic style icon. What's her secret to her picture-perfect beauty? KEEP IT SIMPLE. She hardly ever wears makeup, minimalist style, and, keeps it clean and classy. She is the epitome of effortless beauty.
Even her hair regime is pretty simple. She uses what works! Her current hair must-haves are Andalou Naturals Argan Oil & Shea Moisture Rich Conditioning Shampoo and Conditioner.  Her springy curls are left silky to the touch. She tops off her mane with As I am Leave- in Conditioner. To maintain a healthy mane she spares on the blow dryer and air dries! However, when her blow dryer is used, she attaches a diffuser that achieves the most defined curls!
Nyomi is a great listener and empathetic. These are her best traits! It's what she is known for. Paired with great wisdom and a soothing voice, almost like a young Mariah Carey, you couldn't ask for a better friend. She always has a subtle sense of humor and a quirky, light hearted joke to make light of most situations. She finds happiness in the little moments. As she looks back on her "big" accomplishments that she has worked hard for, she regrets not taking the time to appreciate the journey… DEEP.
This Caribbean beauty admits she is a foodie. She loves Thai, Indian, and Italian food.  She preserves her killer body by playing tennis, running and her favorite activity of all time, walking Klaire! How cute!
There is no stopping Nyomi now! Although it may seem that she has it all, she is still working hard to gain more accolades under her belt, including starting her own business. After a long day of dominating the world, she enjoys a nice glass of wine and unwinds with her family.
Nyomi is sight for sore eyes and her friendship is like chicken soup for the soul.
Nyomi teaches us to break free of our own oppressive inner doubts and a dance to the beat of our own hearts.
Be like Nyomi!
Be fearless!
Be Bright!
Be Wholesome!
We Are CurlyBae!
Besos
CurlyBae