Dear Diary,
It is now day 10 of my skin diary! WOOHOO! Okay let's talk about the changes that I made!
First, I have been averaging about 50 fluid ounces of water daily. There was one day I drank 80 fluid ounces. I have noticed some changes. I made sure I took my make up off every time I wear make up. I also started being more consistent with my Curology medicine. I am truly trying to hold back on contacting the online doctor for a change of medicine.
At first I got the normal breakouts and then…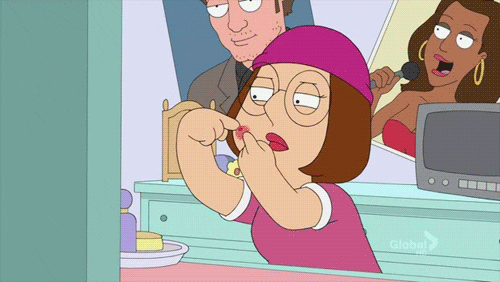 Back at it again!!!!! Zit face. Pimple face. Pizza face. It was gross. The un-poppable kinds!
Low and behold, this is normal. When you are treating your skin for zits, you do have some breaking out! My advice is to be diligent and consistent! I know I was doing what I should be doing. It's just a way for my skin to purge out the toxins.
I've embraced them with open arms because I know that I will eventually be able to boast the pleasures of clear skin.
I noticed the texture of my skin was changing. Pores were smaller, and my skin felt smoother. Other people will comment on how horrible your skin looks, but they won't notice the change right away.
I decided to beef up my skin care regimen and take it a step further. I bought many masks varying from $0.88 to $16. I was bound to make this a bi-weekly treat for my skin.
And guess what?
IT WORKS!!!!!
Benefits of facial mask:
Hydrates Skin! I had such a dewy glow to my skin.
Detoxifies. It removes any caked up dirt in the pores to alway the skin to breath. It is visibly healthier.
Smooths/ Blurs out imperfection. This helps makeup go on smoothly. You can possibly go barefaced after a mask.
Tightens skin. the texture of my skin, especially the goose skin on my neck, has improved!
Brightens skin! Kiss dull, dry, flakey, grayish skin good bye forever!
How to know which mask is best for you?
Clay Masks- Detoxifies skin. It pulls out impurities for the deepest clean. I personally like Aztec Secret Healing Clay Deep Pore Cleansing
Peel off masks- I am not for the crazy black masks that are being advertised. It is heavily used in China. They use a lot of rituals that a quite harmful to the body. If you saw my live. I was in pain. But there were a few, I must admit I am impressed with. It gets rid of the dead skin. In particular, I like Freeman Facial Mask Sweet Tea and Lemon Peel Away
Sheet Masks- Sooper hydrating. Not messy. Awesome if you want a quick pick me up! It adds colleges to you skin too, which makes it appear younger. My favorite is Sephora Collection Face Mask Pearl
There is only one negative for the masks! YOU CANNOT PUT IT ON YOUR EYE AREA! So please grab some cucumber slices and place them on your lids for a relaxing mini spa day in the comfort of your own home. This helps reduce puffiness and revives tired eyes!
Thank you guys so much for following me! This journey is crazy, but thanks for sticking with me. I will give you more updates soon!
Besos,
CurlyBae